Goal 4: Pursue Organizational Excellence
While there's still work to be done, we've made progress on reaching our goals through efforts to make our campus more inclusive and welcoming to all. We've revised university policies to increase our efficiency, diversified our financial resources and much more. Take a look at the stories below to see what we've accomplished.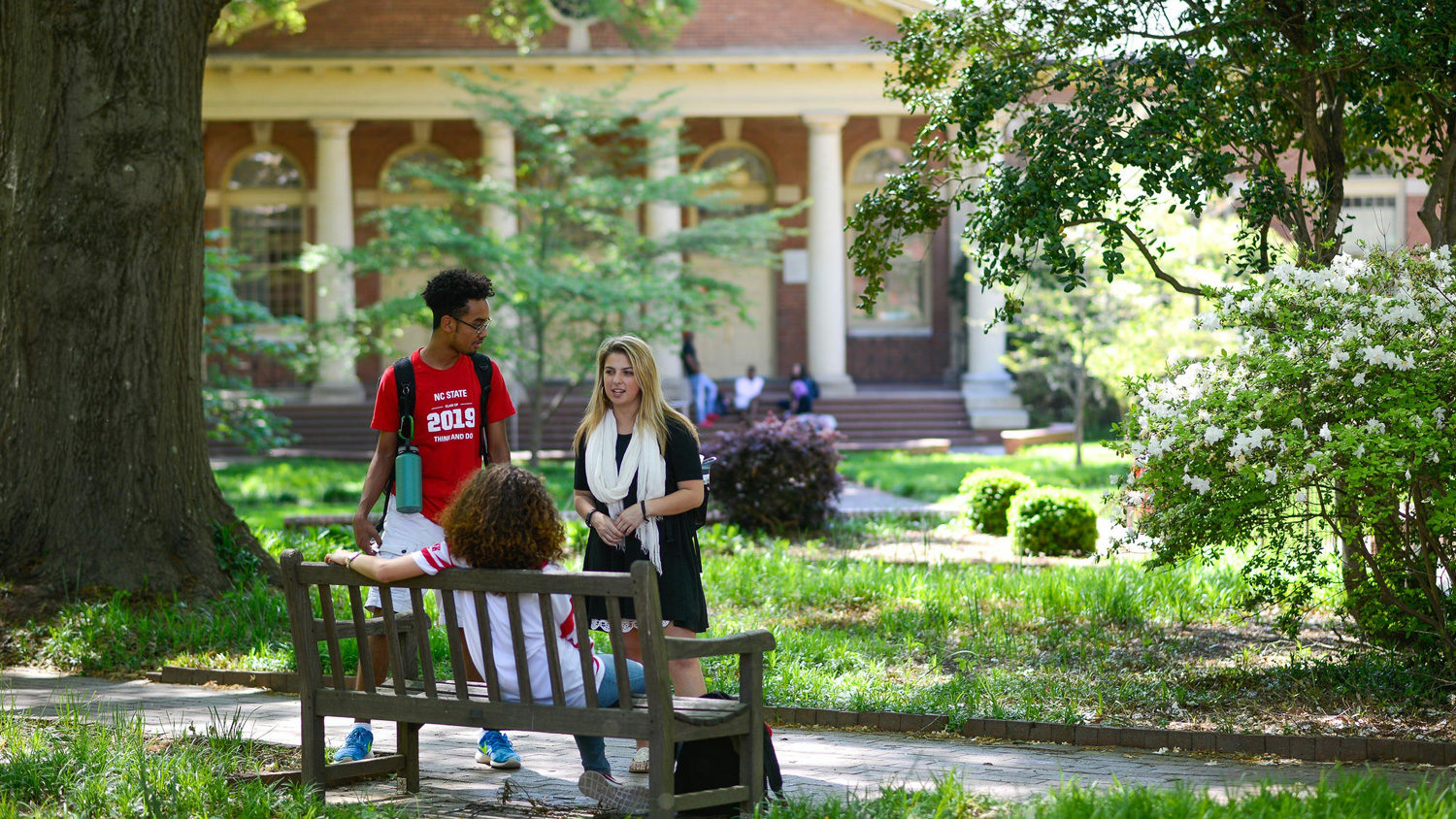 Uniting the Pack
The strength of the wolf is the pack. That's why we work to ensure that our community is an inclusive, welcoming place for faculty, staff and students. We deepen our understanding, strengthen our community and propel our innovation through diversity and inclusion efforts. We seek to help our community embrace diversity through interfaith prayer and meditation spaces around the university; cultural competence resources for faculty, staff and students; and the recent addition of our Bias Incident Response Team, which receives reports of and responds to bias incidents on campus.
Of course, we go well beyond these efforts to provide support to the campus community and to make sure everyone is welcome and can achieve success at NC State. We seek to help more students find their home here through the Employee Dependent's Tuition Scholarship, which provides an annual scholarship to children of full-time employees. Students may also access their own ombuds services, and we maintain ombuds for faculty and staff as well. Community centers, including the Women's Center, GLBT Center, African American Cultural Center and Multicultural Student Affairs, support holistic well-being. Each person on campus helps make NC State an even better place, and in return we want to provide excellent services for a more positive university experience.
Underrepresented Minorities
Ensuring Future Success
We make strides in shaping our future success today. Think and Do the Extraordinary: The Campaign for NC State sets a long-term vision for the university based on raising $1.6 billion for scholarships, research, programs and facilities. This is the boldest effort of its kind in NC State's history.
We're able to set these kinds of goals due to an emphasis on all-encompassing excellence on campus. Our culture of assessment ensures that we stay on the right track, and our Compliance and Integrity Program helps faculty, staff and community members perform their roles to the best of their ability. Institutional data profiles from the Office of Institutional Research and Planning also support this aim by providing detailed breakdowns of data pertaining to all major areas of the university to guide effective decision-making. We're well on our way to achieving our goals while raising the bar for well-rounded success for everyone involved with NC State.
Creating Inspired Spaces
Looking around NC State's expansive campus, you'll find buildings that integrate a passion for modern design and desire for maximum functionality. We've strategically invested in these 21st-century spaces that will move our campus forward. The newly renovated Gregg Museum of Art & Design inspires creativity, innovation and the expression of ideas, while the Center for Technology and Innovation provides research and collaboration opportunities with more than 75 NC State departments, centers and institutes. Talley Student Union provides a hub for student collaboration, community-building, personal and professional development, and student success, and Reynolds Coliseum sets the scene for many exciting athletic competitions, speakers and other events. Visitors to NC State from all over the world stay in the new StateView Hotel, the newest addition to Centennial Campus. These spaces touch faculty, staff, students, alumni, community members and more, setting the stage for success at NC State.